Special competency in running manufacturing workshops
In addition to providing and managing multitechnology and multiservice services in sensitive sites, GEPSA has also developed specific competence in the management of production workshops for people removed from employment.
Under the remit of the Delegated Management contracts entrusted to GEPSA by the penitentiary administration, the company offers detainees the opportunity to carry out professional activities within the detention centre. Every day, GEPSA's foremen manage about 2,000 operators in 27 workshops, working for companies from every part of France, under industrial outsourcing relationships.
Developing skills and employability
Improvement of living conditions : having income with which to compensate victims or improve one's living conditions in detention
Employability : develop and boost professional experience in preparation for leaving the establishment; GEPSA issues certificates recognizing the knowledge and skills acquired during this experience
Self-esteem : recovering everyday discipline, experiencing a stimulating and individualized work environment, actively participating in a group project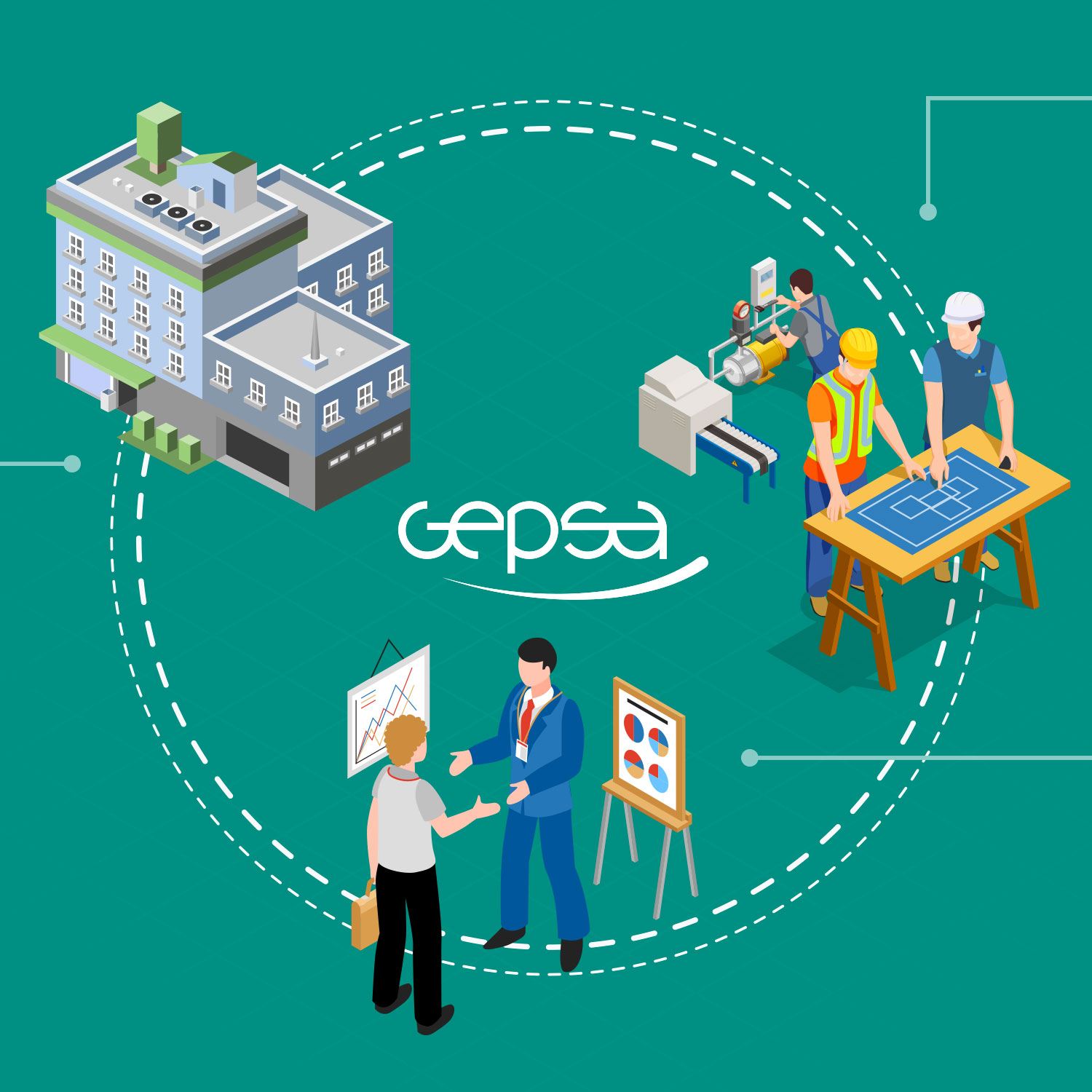 Embodying a humanist vision of the labour world, allowing everyone to have their own place in society through work, in compliance with the Universal Declaration of Human Rights, particularly Article 23, beginning with « Everyone has the right to work ».
Responsiveness : coping with a peak workload or a new market
Economy : using a qualified and supervised cost-controlled workforce, freeing up production and storage space
Social Responsibility : fostering integration into the job market of people removed from employment, having products made in France
This tripartite relationship benefits all those involved
To bring together these two worlds, each with their own and sometimes very different objectives, GEPSA relies on a team of about one hundred people, including :
The rigorous standards of excellence applied by GEPSA in its multi-technological and multi-service operations apply equally to the workshops it runs: all the activities carried out there are subject to an ISO 9001-certified process: 2008 and ISO 14001: 2008.
Regarding the transfer of these two standards to their 2015 version, the company was audited in spring 2018 and the official certification is currently being processed.
Over its 30 years of experience, GEPSA has become a leader in responsible outsourcing, proving its effectiveness as an intermediary between companies concerned about their societal impact and workers excluded from employment.
Our clients have faith in us
Activity entrusted
Mealtray packaging for the general public
Parameters
30 operators
Short deadline due to large distribution
Hygiene and food standards
Activity entrusted
Safety inspections of parts for the automotive industry
Parameters
60,000 parts per day
3 days of operator training culminating in a test, renewed every month
Daily reporting of progress, defects and corrective actions implemented